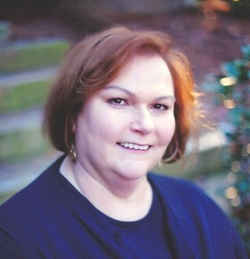 Since I was a child, I could see people's bio-plasma energy fields or auras, which I called "people's lights." Over the years I learned that people's thoughts, bodies, health, and personalities left impressions, colors, and vibrations in their auras, which I learned to analyze.

Aura readings are useful because they reveal the inner workings of the subconscious. Psychologists and the medical community know that the subconscious rules the body and the mind, and it is often our subconscious that blocks our success in life: revealing the subconscious with an aura reading can help you obtain your goals.

An aura reading can reveal: talents, biological and psychological traits, the root causes of problems (such as depression) and other energetic diseases.

I personally read every client's aura myself, which gives you a personalized reading. Other websites scan photos into computer programs and send you a computerized reading.

I also offer readings for couples, partners and pet readings. I use clairvoyance to read the energy of residences and commercial properties, which is very helpful when purchasing property. Refer to Purchase a Reading for details and prices on the types of readings I offer.

I am also a clairvoyant who specializes in remote viewing people and geographic locations. I work with law enforcement to find missing persons, bodies, felons, and evidence.

Please join my email list below to be eligible for free downloads about aura readings and intuition development. I will not spam you, and I will never sell or loan your email address to anyone.

---
---
It was inevitable that my experience with finding missing persons and my experience as a UFO investigator would culminate in a novel. My science fiction novel, Captured Souls, combines little-known facts about both subjects. It was featured in Publisher's Weekly and has received only 5-star reviews on Amazon and Barnes and Nobles websites.

Best conceptualized as Cocoon meets Independence Day, this action-packed, sci-fi thriller unites divorced parents with a rogue FBI agent to rescue an abducted daughter. Bizarre evidence based on scientific UFO theories suggest that aliens abducted the teenager. As a sinister story about an alien agenda unfolds, the mother learns the truth about her twin's death decades earlier, and the family steals a secret that changes the world.

Order a copy from Amazon below.


---